The mission of Share Pregnancy and Infant Loss Support, Inc. is to serve those whose lives are touched by the tragic death of a baby through pregnancy loss, stillbirth, or in the first few months of life.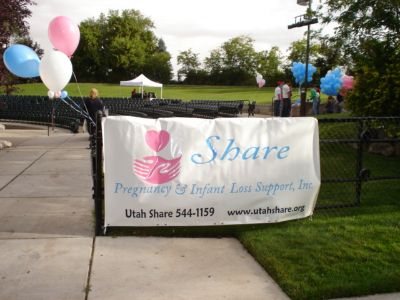 Utah Share was established in 1999 and is an affiliated chapter of National Share Pregnancy and Infant Loss Support, Inc.  Utah Share is a non-profit organization with 501(c)3 status, supported solely by private donations and run by volunteers. We serve over 100 families in Weber and Davis Counties each year.
Anyone who has lost a baby through miscarriage, ectopic pregnancy, stillbirth, newborn, or infant death is welcome to utilize Utah Share services, and attend support meetings and other events. Just knowing that your feelings are valid and that you are not alone can be very beneficial in working through your grief.
Utah Share provides the following services free of charge: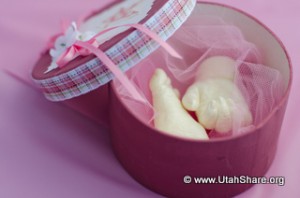 24-hour telephone support 801-544-1159
Hospital support at the time of loss
Hand and foot molds

Clothing and keepsakes

Bi-monthly

newsletter

Annual

"Walk to Remember"

Information packets & brochures for parents, and healthcare professionals